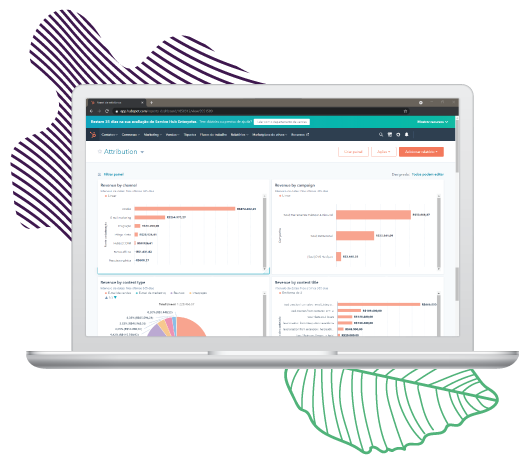 Padtec - Innovative HubSpot customizations
The company's sales operation runs in a HubSpot Sales that was fully customized to fulfill the needs of the teams.

Optical systems company chooses HubSpot as CRM and Sinlge Source of Truth
Padtec is a telecomunications company which develops, builds and sells DWDM equipment and solutions for optical systems.
With global reach, they stand out by providing services to large operators and service providers.
Their Structured Senior Sales Team was in need of a CRM solution to modernize obsolete systems that remained in operation for several years.
They chose HubSpot due to its constant upgrades and the adhesion it lended to their own operation.
Below, we've listed the main challenges faced by our team during implementation:
ID Counters
The first step of the project was to migrate the opportunities (deals + client companies) from their on-premise obsolete system.
The old system had an ID generator that had been creating unique identifiers for over 15 years. The same pattern it used needed to be reproduced in HubSpot for the project to be possible.
1

The old system had an "ID counter" that was in use for 15+ years;

2

The new solution needed to continue the old ID Counter's formula: current year + a 4 digit sequence. That needs to change every year.
Mass inputing part numbers
Projects have dozens of components. The proposal is built initially in spreadsheets, and are later registered to HubSpot.
Due to the number of items, the work became extremely slow.
1

Dozens of line items must be migrated from spreadsheets to HubSpot;

2

All mass inputing and editing must be versioned.
Company selection via Dropdown Menu
Padtec's client companies are segmented by country and their branches. Thus, we could not use automatic assotiation between a contact and company email, since each company is created and verified by a few authorized colaborators.
A Dropdown List (property) was created so client companies could be segmented correctly.
For each newly added company, an option on the list must be automatically selected.
1

Client companies must be added manually;

2

There was need for an automatically generated Dropdown List with all the client companies.
Object Association
The unique company ID (URL) could not be used for manual retroactive imports, because the number of branches in the database made it impossible to associate companies with deals.
1

Companies must be associated with deals when importing;

2

Companies didn't have a unique key "website url" so they could be associated with businesses when importing from spreadsheets.
Tropical Hub's Solutions
Because we were dealing with several customizations, we created a set of aplications with distinct, specific functions to fulfill our client's needs.
Below, we have listed each one.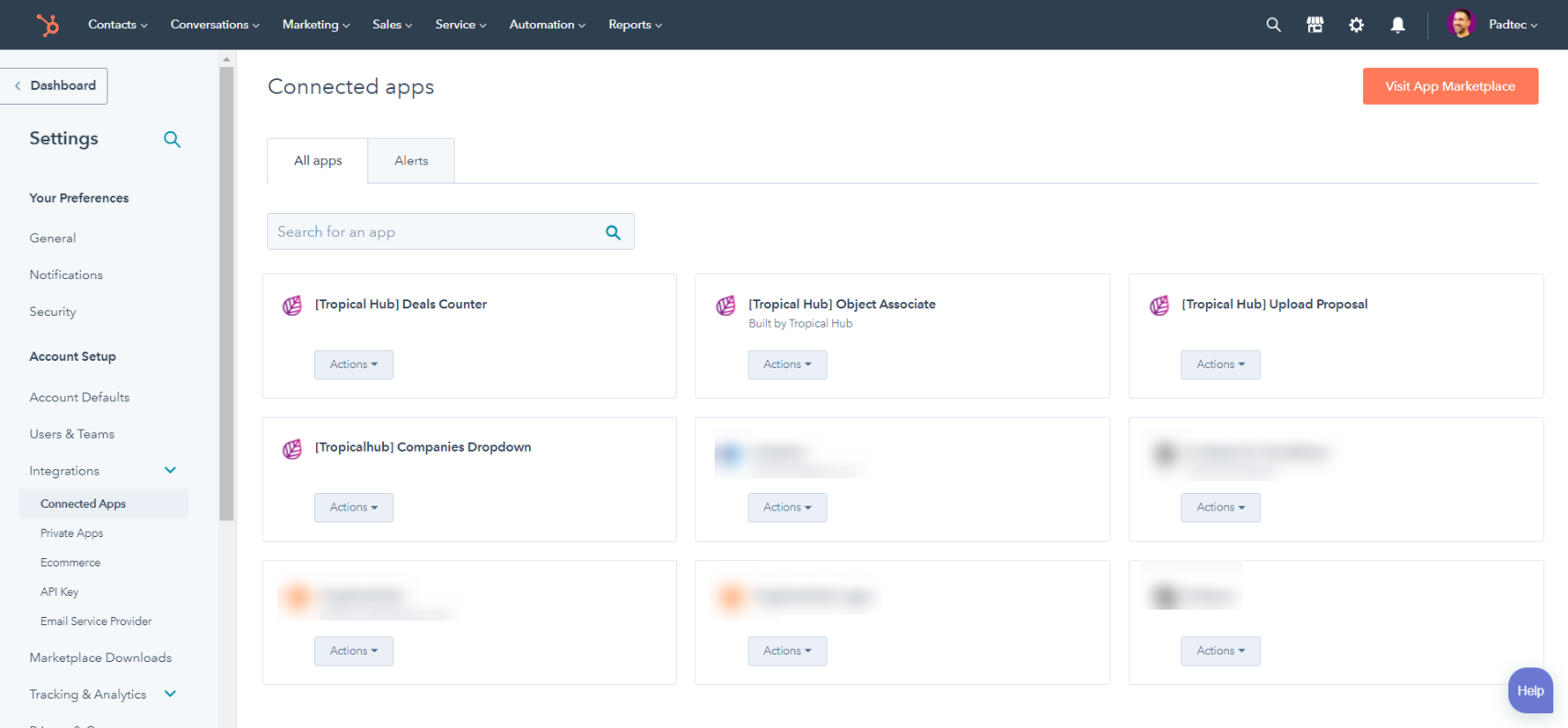 Automatic ID Generator
For each new deal, our solution generates an ID within the desired parameters: the current year + incremental counter.
The current year changes automatically, and an aditional automation formats the deal's name according to the formula: company | ID | project name

Company Dropdown List
Because several branches shared the same main domain, the list of client companies needs to be restricted and segmented.
Our solution automatically adds an item to a Dropdown List while checking for duplicate items.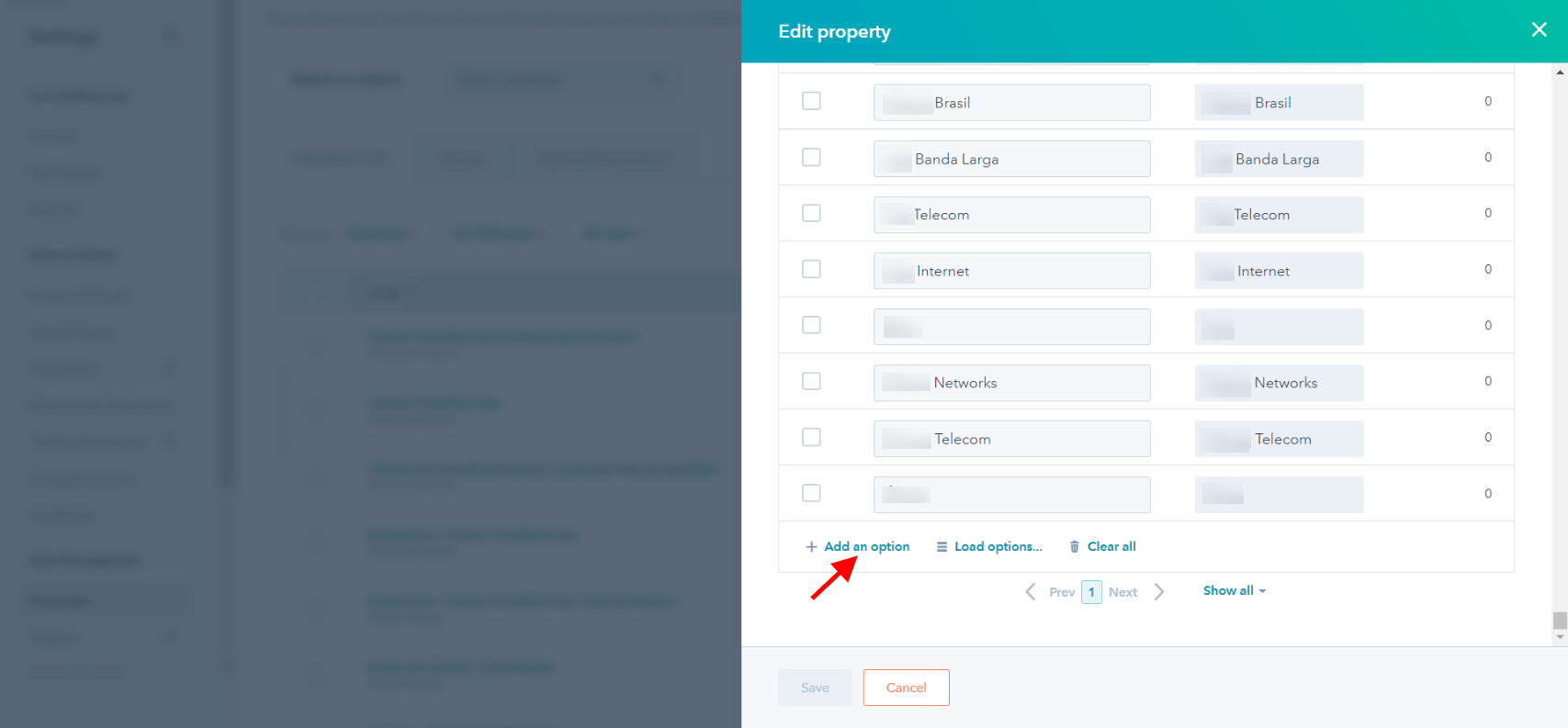 Line Items migrator
The proposals are developed in spreadsheets to then be migrated into HubSpot.
When projects have dozens of items (part numbers), registering an item twice, on the spreadsheet then into the CRM, becomes a lot of duplicated work.
Our solution is a button (CRM Extension) that allows for direct uploads from the spreadsheet, where part numbers are turned into line items with all the data selected by the team in just a few seconds.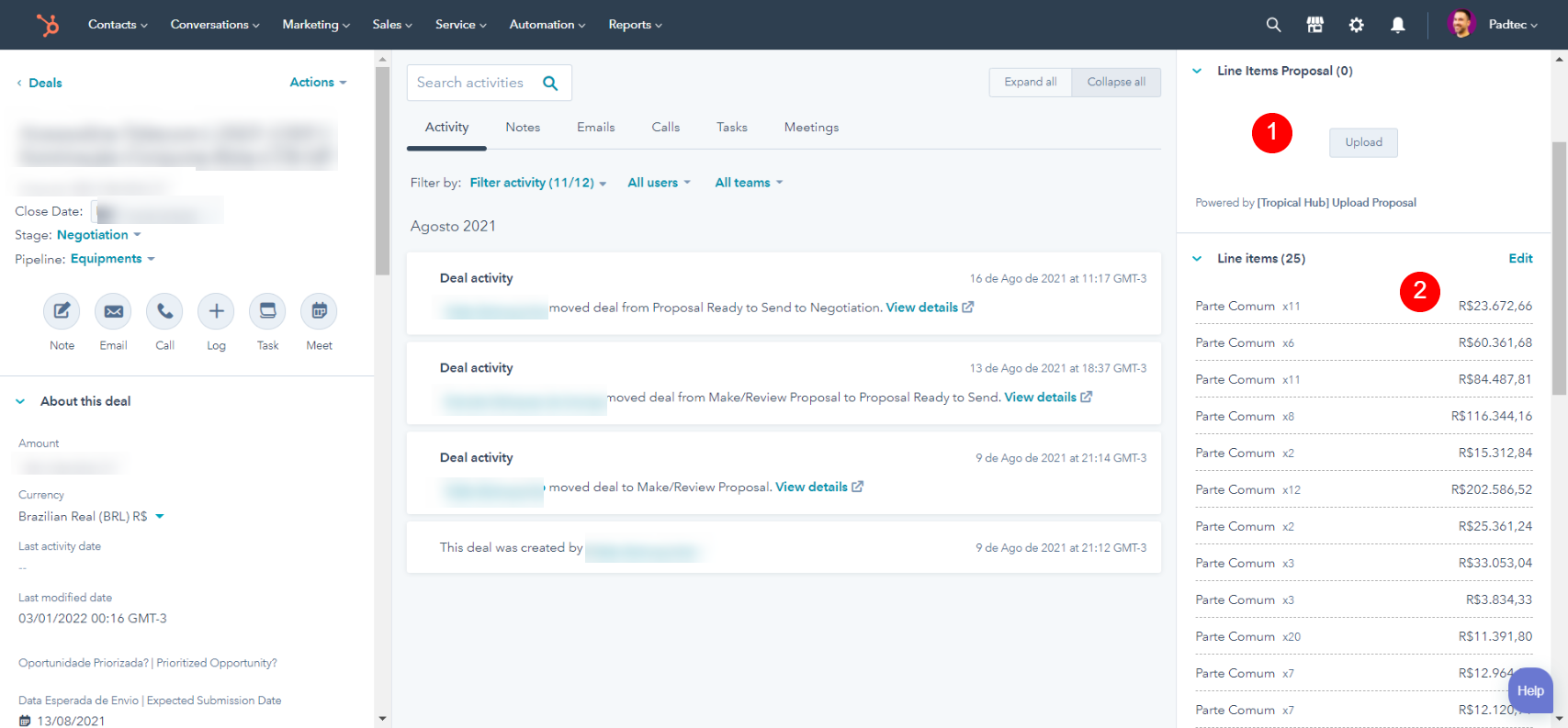 Object Associator
To associate companies and deals, an "associator" was created. It relates data between objects through a common token.
Thus, it was possible to associate the companies and deals correctly among all the data in the database.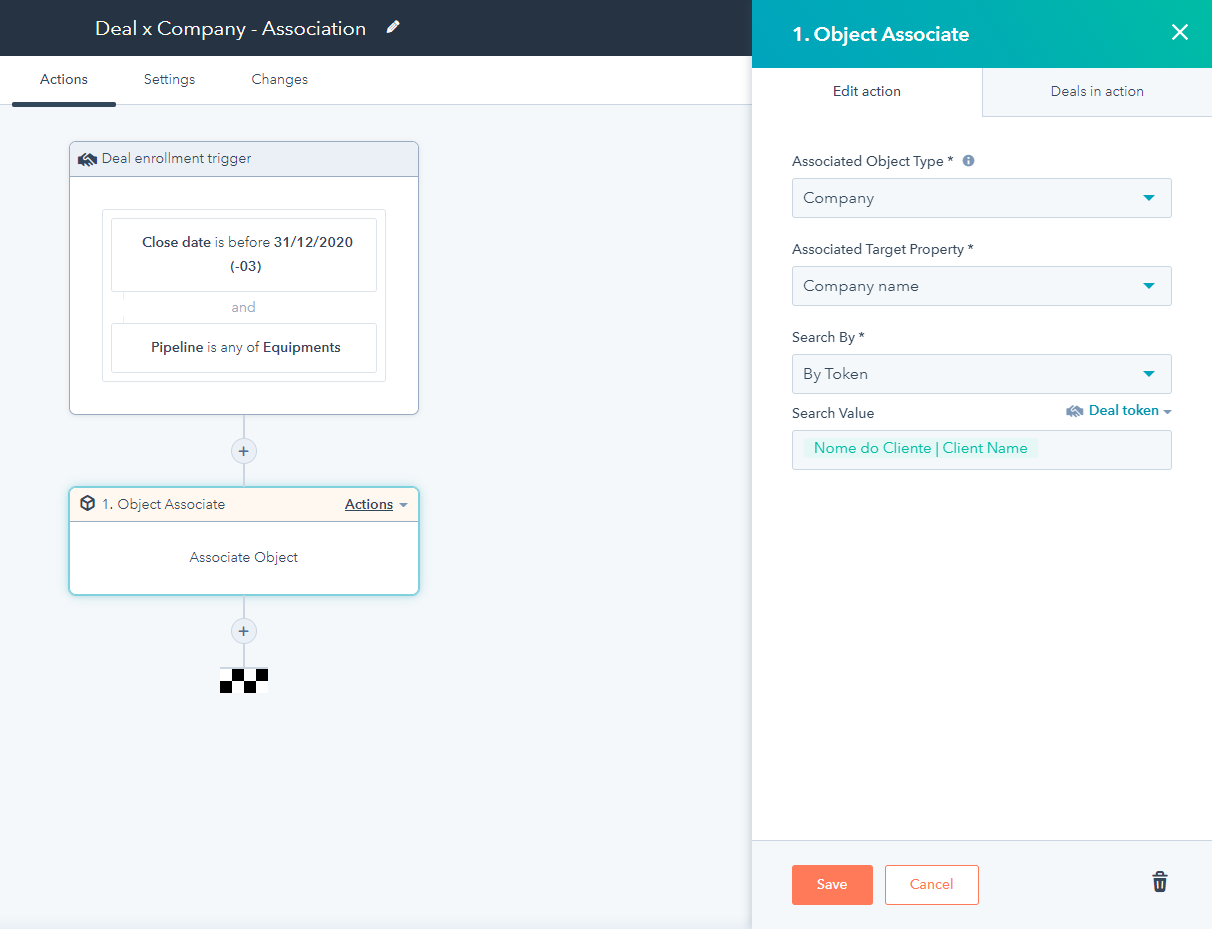 "Complex operations for coherent, mature processes need sophisticated solutions. HubSpot allows us countless possibilities."
Precise data and a seamless operation
Data-driven operation with more fluidity
There are many advantages to a fully customized and configured CRM. With it, the team can work efficiently and focus on closing deals, knowing that the data is being stored correctly by a system that updates frequently.
Automatic reports generated intantly
5+ hours saved every week per colaborator
Parameterized data and performance increase
Increase from 20% to 34% of deals closed
Forecast generated several months in advance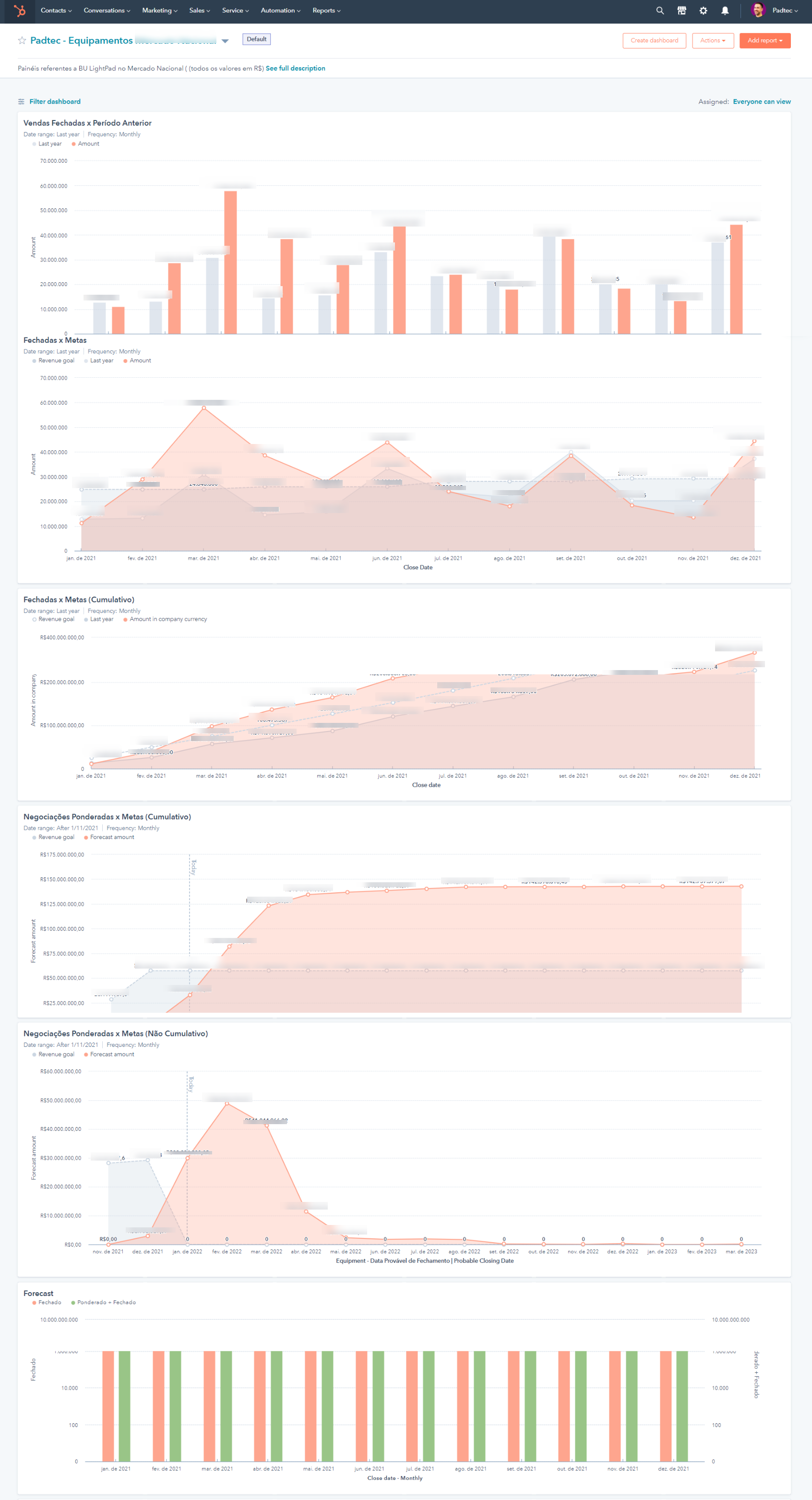 A trustworthy CRM, ready to explore new horizons
Such a successful project has inspired daily insights from our team. Our colaborators are brainstorming deeper integrations with ERPs and external requisitions, such as government agencies.
We are proud of our work and our role implementing technology, helping companies modernize and humanize by minimizing the repetitive work asked of their colaborators.
Empathy. Technology. Boldness.
We are a team specialized in strategies and operations involving the use of HubSpot. Hybrid professionals with skills in data, communication, automation, analytics and content, with the common purpose of learning, expanding horizons and helping to build the future.